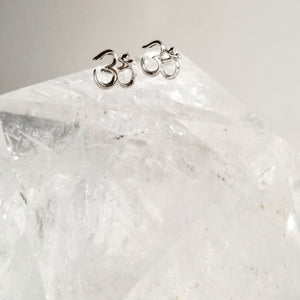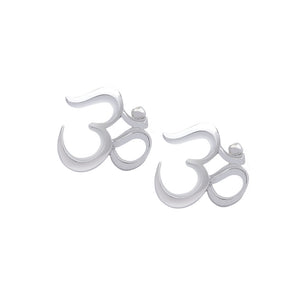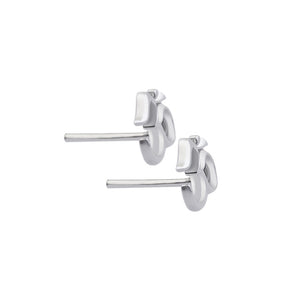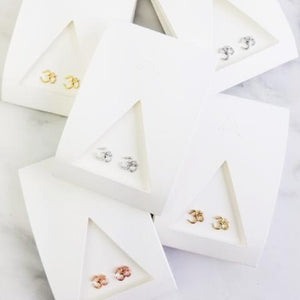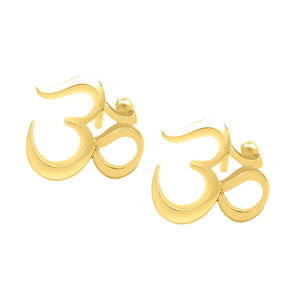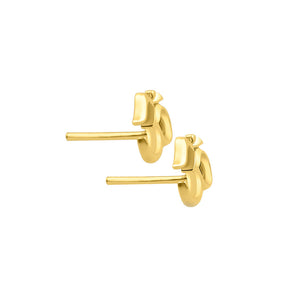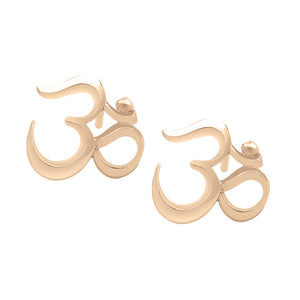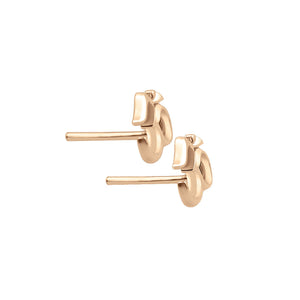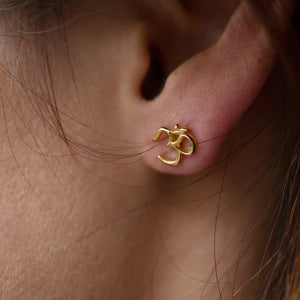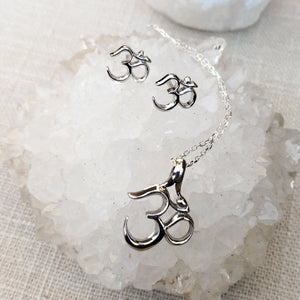 Mini Om Earrings
The Anahata Mini Om Earrings are simple and sweet. From the heart of a yogi, this collection is a meditation on the power of om, the vibration that resounds within everything in the universe, connecting and unifying all of life. We come to yoga to feel that connection and these little earrings are simple reminders to always stay connected, to be good to yourself and others, and to rely on the strength that is already within you.  All available options are made in .925 sterling silver.
The silver version is rhodium plated to deter the natural tarnishing process of silver. The 18k gold and rose gold are a heavy plating sure to last many years with regular use. 
At just a little over 1/4" high, you can wear these all the time in comfort and they are perfect for adults and children.