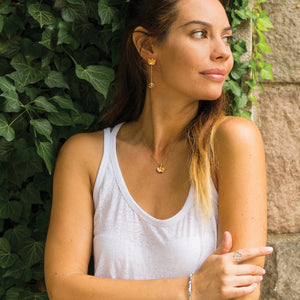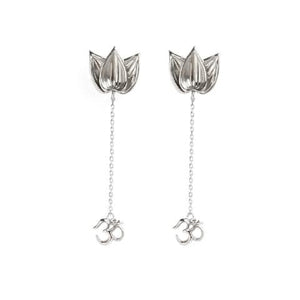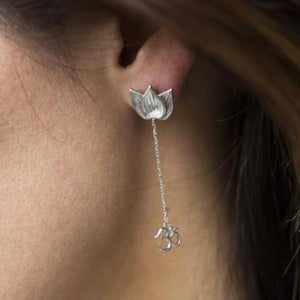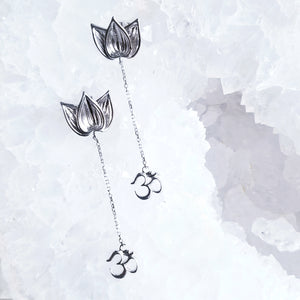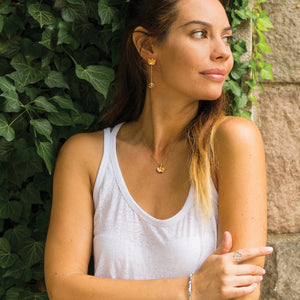 Lotus Om Nectar Earrings
This beautiful little lotus flower is flowing with the nectar of om!  A delicate box chain connects the two and gives a gentle movement to the earring.  We love the subtlety of om since it moves and flows gently.  It is 2" total in length.
It comes in sterling silver and sterling silver plated in 18k gold finish.  Limited quantities remaining!