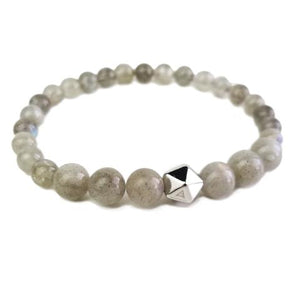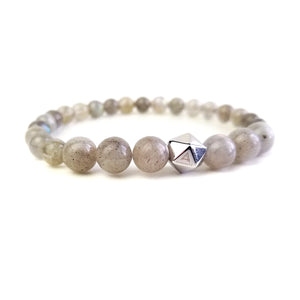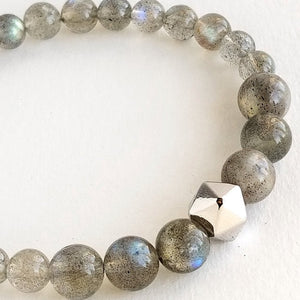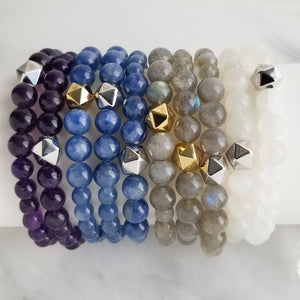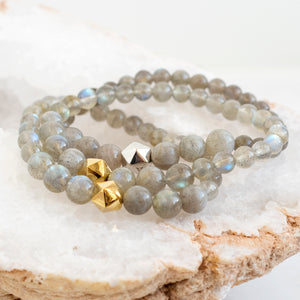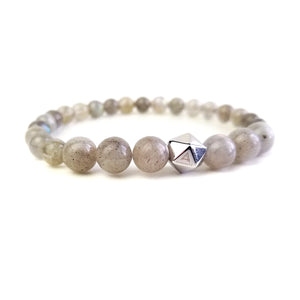 Labradorite Intention Bracelet
TRANSFORMATION, INTUITION and RESILIENCE  Labradorite is the ultimate support for transformational journeys.  It enhances mental and intuitive abilities to help you access psychic realms.  It tempers negative thoughts and habits allowing you to cultivate positive willpower and spiritual focus.  In this way it offers you protection and guidance.
I have a very limited old stock of high quality labradorite with a lot of beautiful flash in it.  Prices on this stone have gone up significantly so these may not be available again for a while. 
Use this bracelet as a daily practice of meditation and mantra repetition to gain inner peace and strength.  Read our Intention Setting page for full details about how to activate your bracelet.