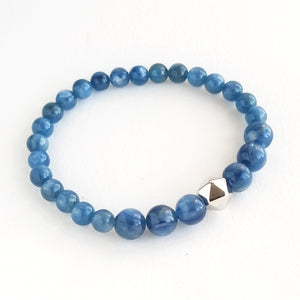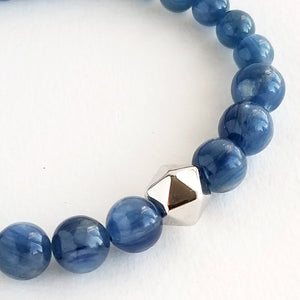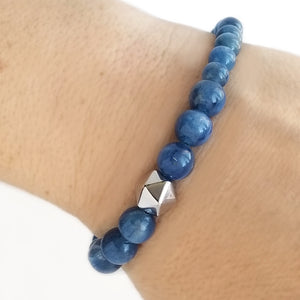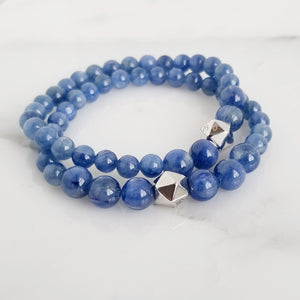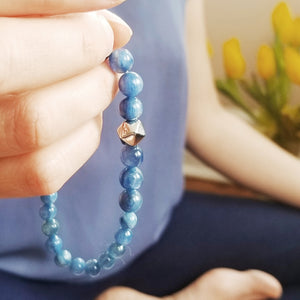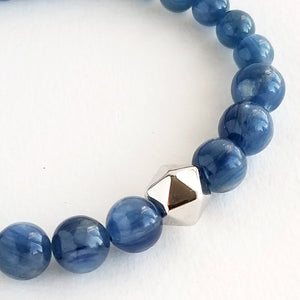 Blue Kyanite Intention Bracelet
UPLIFTING, REBALANCING and COMMUNICATION.  Blue kyanite is a high vibrational stone that helps to balance all of the energy center of the body and enhance a slumped mood.  (Sounds like one we could all use in this quarantine era!)  This is particularly healing to the throat chakra which is represented by the color blue.  It opens up channels of communication with others and with the spirit realm, and allows our self expression to come through more clearly.  In this way it helps us to build our intuition and ability to trust ourselves as well.  This is a an exceptionally radiant stone and the quantities are very limited, as the pricing has gone up considerably recently.  
Use this bracelet in a daily practice of meditation and mantra repetition to gain peace and stength.  Read our Intention Setting page for full details about how to activate your bracelet.