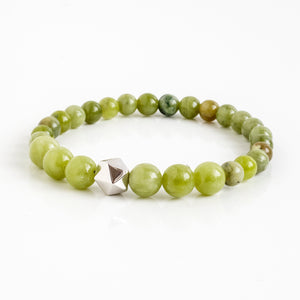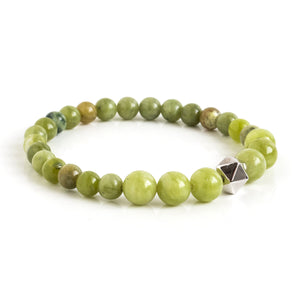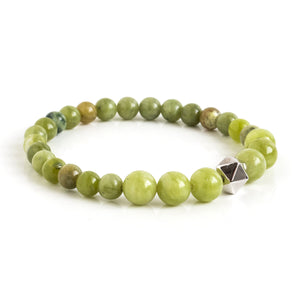 Jade Intention Bracelet
BALANCE, PROTECTION and HEALTH.  Jade has long been used to balance the health and energy flow of the body.  It provides the wisdom and courage to see your divine light within so you can realize your full potential.  It protects against negative energies and brings good luck to the wearer.
Use this bracelet as a daily practice of meditation and mantra repetition to gain inner peace and strength.  Read our Intention Setting page for full details about how to activate your bracelet.