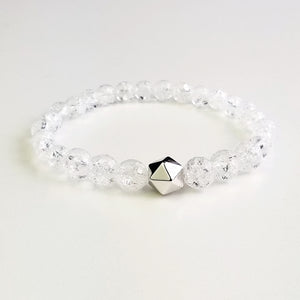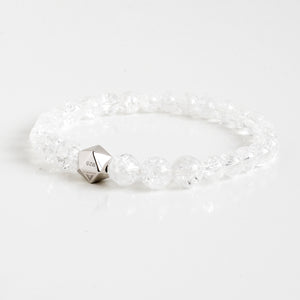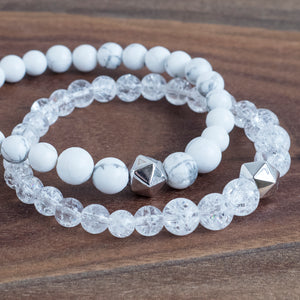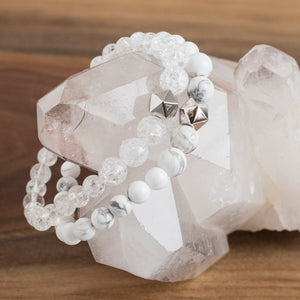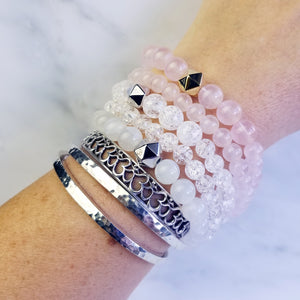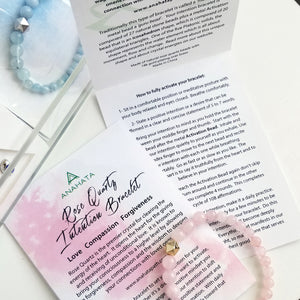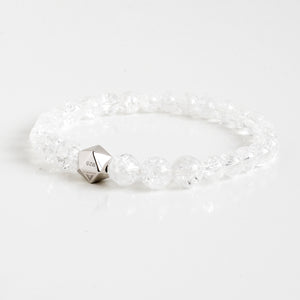 Ice Flake Quartz Crystal Intention Bracelet
POSITIVITY, CLARITY, AND CLEANSING  This is a quartz crystal that has been heated to achieve a web of thin cracks giving it so much more dimension and depth.  All clear quartz crystal is great for cleansing out negative energies in the aura and the environment.  Use this bracelet to bring in the clarity of thought and positive energy that you need.  Let it remove the obstacles and negative energies that might be around you, whether from other people or your own negative belief patterns.  Allow this to protect you so you can bring in the good vibes you want to manifest in your life!
Use this bracelet as a daily practice of meditation and mantra repetition to gain inner peace and strength.  Read our Intention Setting page for full details about how to activate your bracelet.