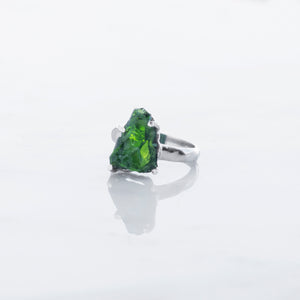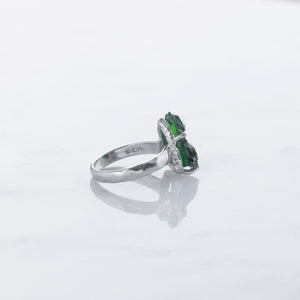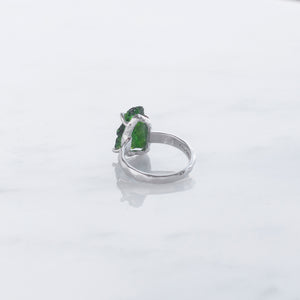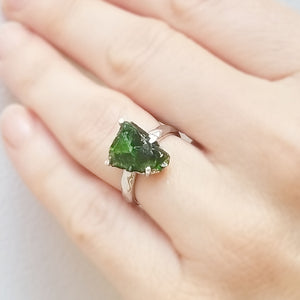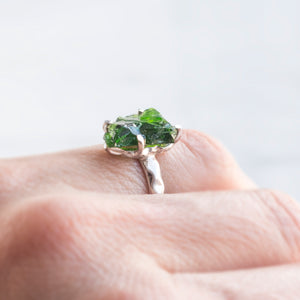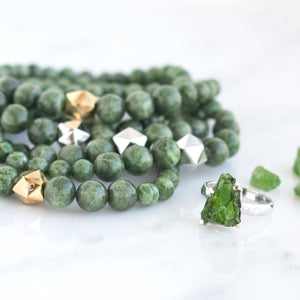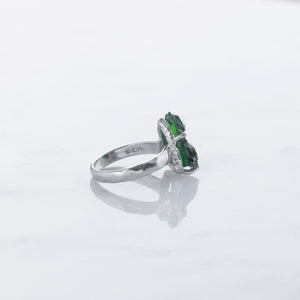 Chrome Diopside Rough Crystal Ring
At Anahata we love our rough crystals because of their direct connection to the earth.  This ring is set with a natural rough Chrome Diopside crystal in a beautifully hammered sterling silver prong setting.  The healing properties of this stone are directly related to the heart chakra.  Use it if you're looking to live your life more fully from the heart, replacing fear and anger with love and compassion.  Use it to send healing and loving vibes to yourself and the whole world around you, including the earth and sky.  Remember that a beautiful world starts from within each of us.  The intense richness of the color is a reminder of the vibrance and beauty of life.
This ring is one of a kind and its the only one we have left!  Available in size 5 and 3/4 (almost a 6).  The stone itself measures 13mm long x 10mm at its widest part.  Its about 5-6mm high from the side profile.