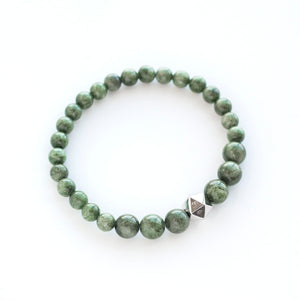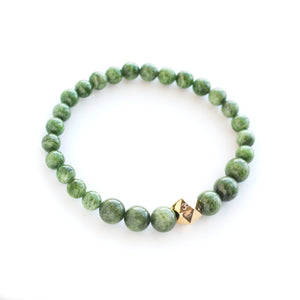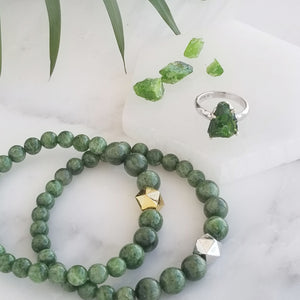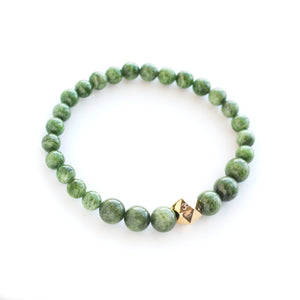 Chrome Diopside Intention Bracelet
Chrome Diopside taps into the core of Anahata, the heart chakra!  Use it to offer well being for the planet and all life within it - something that I believe is strongly needed in these uncertain times.  Have faith that everything will work out just as it should, and that its ok to surrender to a higher power.  The word "chrome" refers to its green color.  The intensity of it is so deep and resonates so closely to the heart that its an ideal medium to send out your healing intentions in powerful waves that will reach far and wide.  Use this bracelet in your meditation practice.  Spread the love.  Spread the hope.  Spread the healing.
Use this bracelet as a daily practice of meditation and mantra repetition to gain inner peace and strength.  Read our Intention Setting page for full details about how to activate your bracelet.