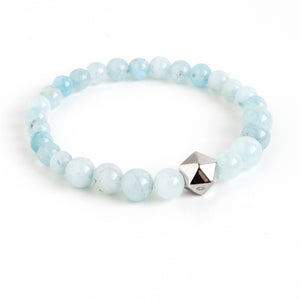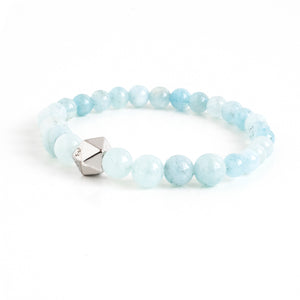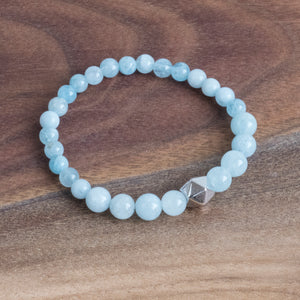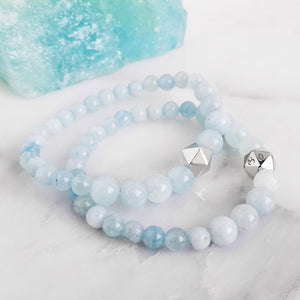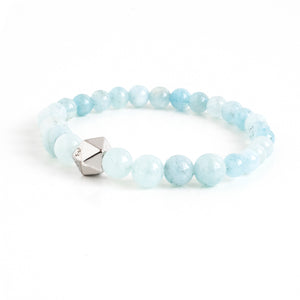 Aquamarine Intention Bracelet
Clarity, Cleansing and Calm  
Evoking the purity of the sea, aquamarine brings in calming, soothing and cleansing energies.  It inspires truth in your word, trust in your actions and courage to let go of what no longer serves you.  It opens the channels for clear and heartfelt communication with loved ones.  
*We have only a handful of these from a quality stock of Afghan aquamarine.  Prices have gone up drastically so get one while you can!
Use this bracelet as a daily practice of meditation and mantra repetition to gain inner peace and strength.  Read our Intention Setting page for full details about how to activate your bracelet.